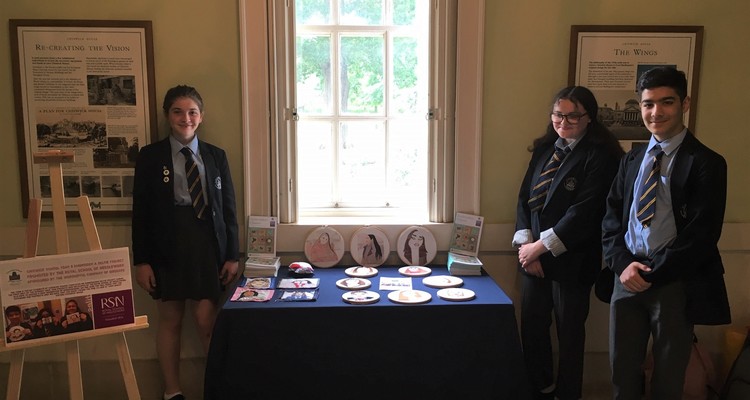 28 Jun 2019
'Embroider a Selfie' project
Our Year 9 Textile students recently completed an 'Embroider a Selfie' project. This project was supported by the Royal School of Needlework who supplied resources.
Students worked with exceptional effort and enthusiasm on the projected, and I am sure you'll agree the outcomes are stunning!
We have worked with Chiswick House to create a special display of the selfies in the Summer Parlour. Some students from the Textiles group went across to the house and set up the display.
Please do have a look at the display if you are at Chiswick House over the next couple of weeks.
Miss Clarke