Welcome from our Head Students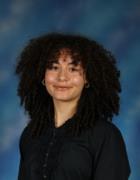 Hey all, I'm Deena, the Head Girl here at Chiswick. I am currently studying Maths, Physics, Chemistry, and Product Design at A-level. I've been here since Year 7, so I am excited to be able to represent the school that has gifted me with an amazing education, and remarkable experiences that I will cherish.
In all the years I've been here, I am continuously being impressed with the scope of opportunities available, from Year 7 right through to Year 13. I was able to join the Football and Netball clubs that taught me the value of hard work and determination - and I have been implementing these all throughout my school journey. Being part of a team has shown me the importance of everyone's abilities - and it is this that makes Chiswick such an open and welcoming place to study.
On the topic of a team, the staff are absolutely brilliant. They plan the lessons to suit many types of learning so that everyone is accommodated and comfortable when learning. Above and beyond is the standard that the teachers display to us, and we couldn't thank them highly enough for what they provide for us here. Even with the focus on learning, our teachers still make sure enjoyment is a priority for us.
I have many fond memories that I look back on and laugh about; the trip to Germany in Year 8 where we took a boat on the Rhine and learned about the rich culture, to the funny encounters with locals in the place we stayed at - all have been wonderful experiences!
Being Head Girl is a big responsibility that I am grateful to be chosen to take on. I look forward to communicating with my peers and cabinet members about what we can do to make Chiswick School even better.
Deena, Head Student
---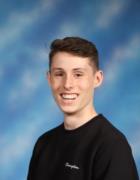 Hi, my name is Kalan and I am extremely proud and grateful to have been elected head boy, for a school that has played such a significant role in my life. I have been at Chiswick School since year 7 and have thoroughly enjoyed my time here. I am currently studying History, Politics, Biology and A-Level PE as well as completing an EPQ, on diplomacy in the 19th century.
Out of all the positives Chiswick has to offer, in my opinion the reason it stands out is the teaching staff. All the teachers create an environment that allows students to feel comfortable and ensure they can get the most out of school. Every teacher will answer questions not only in class, but via email, to make sure students understand what they're being taught. I have had some amazing teachers throughout my time at Chiswick who have allowed me to grow as a person, develop my confidence and achieve my goals.
The school has provided me with some fantastic opportunities both academically, setting me up for success in my exams, as well as through sports, such as representing my school and borough in rugby, basketball and athletics competitions.
Other highlights of my time here at Chiswick School include, carrying a flag on behalf of the
school onto the pitch before an England Rugby game at Twickenham, travelling to Paris with my French class, and more recently completing work experience in the Houses of Parliament.
Being elected as Head Boy has provided me with the ability to make the experience of my peers the best it can be, and I am keen to continue working with students and staff to make Chiswick school an even better place.
Choosing Chiswick School has had an extremely positive impact on the last 7 years of my life. The high quality of its teaching staff as well as the academic and sporting opportunities it has provided me, have prepared me for university and the rest of my life.
Kalan, Head Student