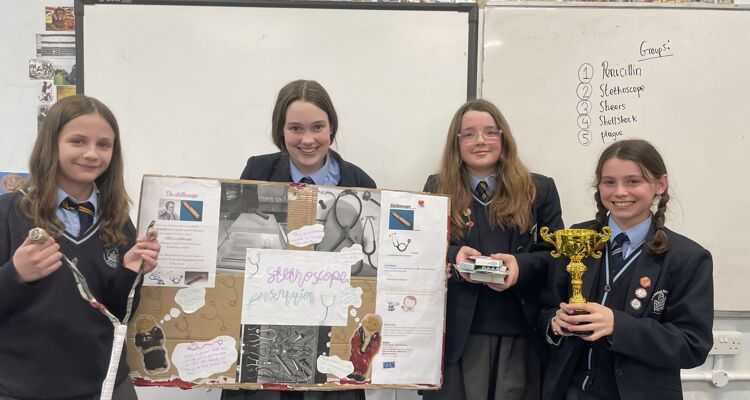 1 Mar 2023
History Club Trip to the Science Museum
On Wednesday 22nd February a number of students from Years 7, 8 and 9 participated in a trip to the Science Museum as part of this term's History Club project concerning medicine through time. Students visited the museum's medicine exhibit to assist in the creation of their own 'mini exhibits'.
The students were super excited and enthusiastic leading up to and during the trip, and fully engaged with all of the materials on display. We were so pleased with how they conducted themselves during the visit, it was a lovely afternoon out!
Huge congratulations to Lily, Roxanne, Sophie and Ruby for their winning 'mini exhibit' as well as a huge thank you to all of the other wonderful students that participated.