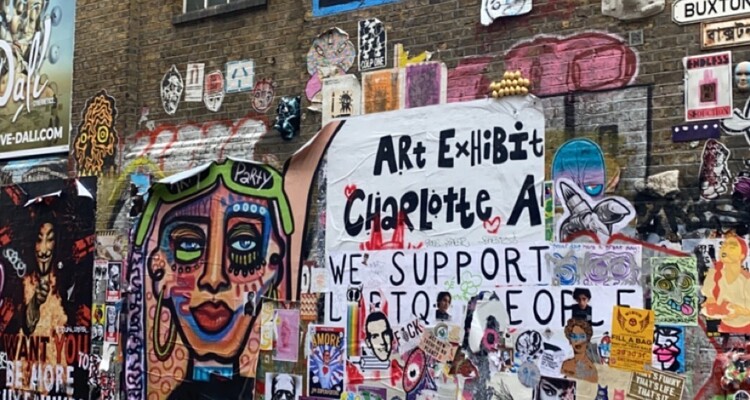 27 Jan 2023
Human Geography Field Trip to East London
In the first week of term, the Year 11 Geographers went on their Human Geography Field Trip to East London. This is a compulsory part of the GCSE and one of the best and most enjoyable trips of the year. They were researching how the quality of life varies in the Tower Hamlets borough; visiting first the modern skyscrapers of Canary Wharf and later on colourful and bustling Brick Lane.
The students all behaved brilliantly with some being particularly good at the questionnaire element of the fieldwork. It was great to see them engaging so well with members of the public and noticing the clear difference in land use and quality of infrastructure investment can make. Despite the majority of investment being centred in Canary Wharf due to the docklands regeneration project many pupils came away saying the quality of life of Brick Lane was more appealing to them due to the sense of community they felt there.
A highlight of the trip was taking the IFS cable car over the River Thames from Greenwich to Royal Victoria where we enjoyed the excellent views and looked down on a landscape that has been so impacted and changed by urban redevelopment.
Thank you to all staff involved in the organising of the field trip and to parents for giving us permission for their children to attend.