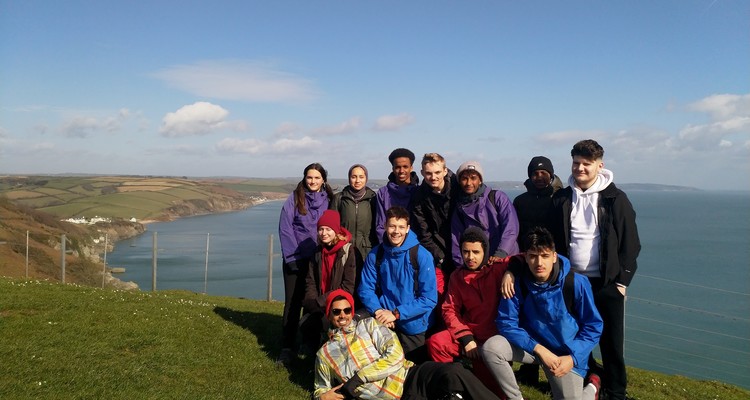 12 Mar 2019
Year 12 Geography Residential to Slapton Ley
As part of the A-Level Geography course, students go on four days of fieldwork. At Chiswick we take them to a Field Study Centre (FSC) in Slapton, Devon for 5 days. This is an opportunity for the students to apply the theory in the classroom to the physical environment, learning and developing on their knowledge of the course.
During the visit, we spent two days exploring the changing coastal environment and two days investigating the impacts in an urban area.
On the first day at the coast, we had the unfortunate pleasure of collecting data in a windy and rainy environment however the students really engaged in the activities and showed great perseverance.
On the next two days we spent them exploring some human geography looking at the need management and success of different re-branding strategies in urban and rural areas. We looked at the contrasting locations of Slapton, Totnes and Plymouth to see the results. We even got the chance to go to Subway for some food.
On the penultimate day we investigated the varying impacts of coastal management and coastal processes in Start Bay, for this day someone was looking down on us and provided us with gorgeous sun and no wind which meant there were ample opportunities to collect data and still find time to skip stones.
Overall the year 12 students really enjoyed the opportunity to apply the classroom in a practical environment and also have that opportunity to learn in a different way thanks to the tutors at the field study centre.