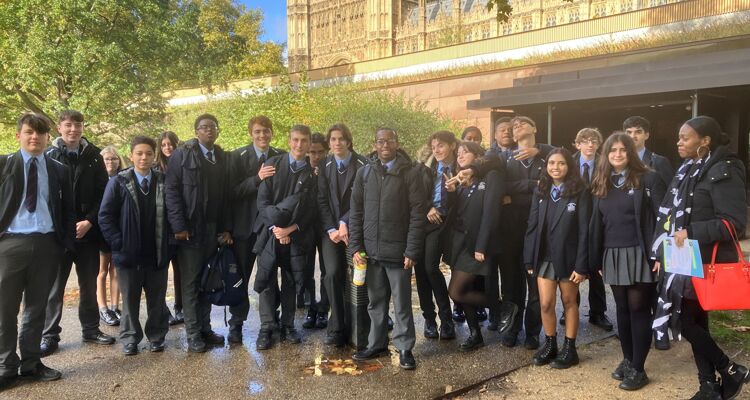 1 Nov 2022
Trip to Houses of Parliament
The Year 11 GCSE Citizenship students began their long awaited trip to the Houses of Parliament during a downpour on 1st November but fortunately the sun shone as we headed along the South Bank. We were incredibly lucky to stand in the chamber of the Commons but sadly the Lords was closed for filming. The students were pleased to sit in Westminster Hall and see where the Queen's lying in state took place.
The highlight of the trip was observing the pupils taking part in a lively debate as to whether the voting age should be lowered to 16. As Anas and Declan took to the floor in full vigour, Ruth Cadbury MP came to greet the students and answered some interesting questions.
It is always a real privilege to visit the Palace of Westminster with our students who are so enthusiastic and inquisitive.