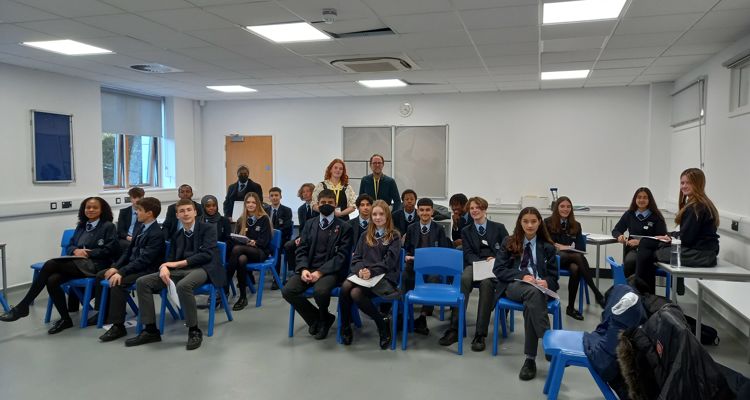 23 Nov 2021
Jack Petchey Speak Out Challenge 2021
On Monday 22nd of November, a group of Year 10 students at Chiswick School had the exciting opportunity to participate in the Jack Petchey Speak Out Challenge Workshop. This is the largest speaking competition for young people in the world! Our four Chiswick School winners who will be going on to make speeches in assemblies in order to win a place at the Regional Finals in March 2022 are: Maab H, Mary P, Milly C-S and Naail S for their thoughtful and well-delivered speeches on grief, racism, education and single use plastics.
Designed and delivered by Speakers Trust, and supported and funded by the Jack Petchey Foundation, this programme provides essential tools for young people – of all abilities and from all walks of life – to communicate confidently, effectively and with purpose. The programme gives young people multiple opportunities to speak out on issues that are important to them. It provides a showcase through school assemblies, Regional Finals and Grand Final events to celebrate young people's excellence, passion and courage. Above all, the programme develops self-belief, raises aspirations and encourages thousands of young people to recognise the power of their voice.
'Before, the number one fear I had was public speaking, now it has become the fear of not having my voice heard.' (Ramin, Year 10, workshop participant).