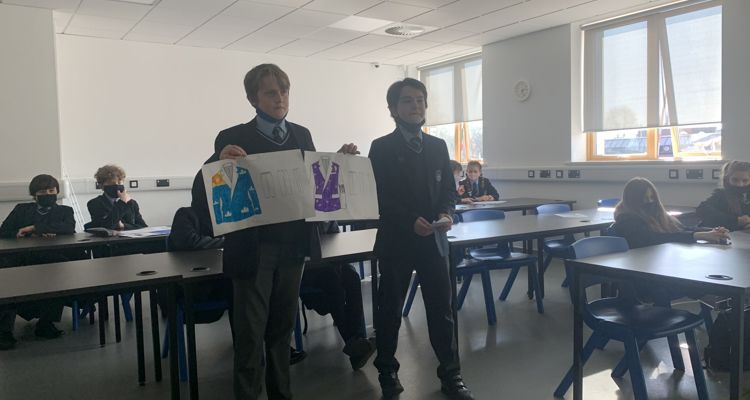 25 Mar 2021
Year 8 Mochee Business Challenge
This week, Year 8 students were asked by Mochee, a bespoke suit brand, to design their ideal suit. Round 1 saw groups present their ideas to their class teacher where a winner was chosen to progress to the final stage.
Winning teams then had the opportunity to present their final suit ideas to the owners of Mochee. Some amazing designs and concepts were discussed and these really impressed Mochee.
---
Mochee found it difficult to decide on one final winner so we had two groups that were joint winners. The first suit represented space with a focus on donating to Nasa, with the second having a sense of security and use of technology to protect theft.
The winners were:
8FI Molly, Sophia and Zena for their Space Suit.
8BL Adnan, Max and Ishak for their Hi Tech Suit with fingerprint technology helping to prevent theft.
Mr Mahon