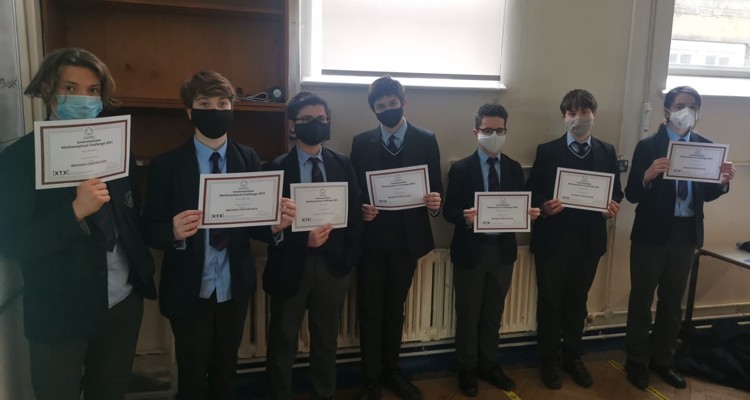 24 Mar 2021
Year 9 Success in UK Intermediate Maths Challenge
I am delighted to report that our Year 9 students did exceptionally well in the UK Intermediate Maths Challenge. We gained two silver and eleven bronze medals.
As background, the UK IMC challenge is open to Years 9, 10 and 11; for a Year 9 student to medal when competing against Year 10 and 11 students is a huge achievement.
The challenge included a small number of questions on trigonometry which, at the time of the challenge had not yet been taught as trigonometry comes later in the Year 9 Maths curriculum. This, coupled with the tough times we have been operating in with lock-down, demonstrates the resilience of the Year 9 mathematicians.
---
The Head and Deputy Head, Ms Ellener and Ms Mills, were thrilled when they heard the results and personally praised all participants in the Year 9 line-up. Mrs Jaber handed out the certificates in maths lessons.
And just when we thought things could not get any better... two students were put forward for the follow-on challenge: the UK Grey Kangaroo. This has just taken place and we wish these students the best of luck.
Dr Doherty
KS3 Maths Coordinator