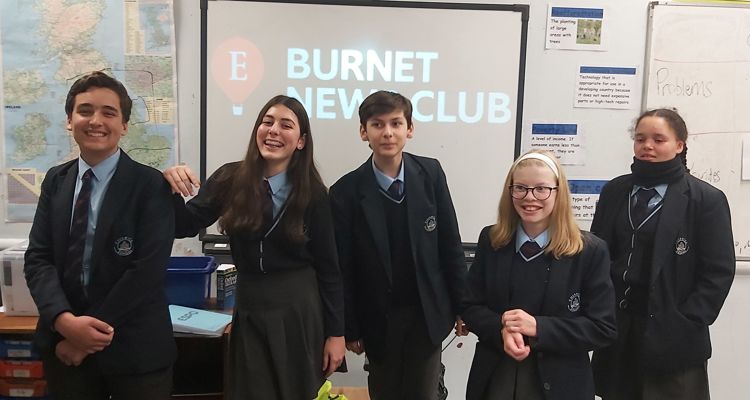 9 Dec 2020
Burnet News Club
Year 9 students have been taking part in the Burnet News Club (BNC). This programme is delivered by a charity called The Economist Educational Foundation.
The BNC gives students valuable knowledge about important issues in the news, the skills to explore different points of view and to make up their own minds, and the confidence to have their own say. This term the theme has been the future of work in Britain where we have explored the gig economy, remote working, automation and the effects of Covid-19 on the future of business models.
Students have already been given the opportunity to be involved in online discussion with other young people in different communities across the UK and to discuss these topics with experts.
There has been a high level of enthusiasm and insightful interest in the discussions presented by the BNC. We are still welcoming more Year 9 students to join the BNC where they can:
Explore a new topic every half term through games and fun activities
Post their work, videos and ideas online
Discuss big issues with students around the UK
Have their questions answered by experts
Win prizes and take part in competitions all year round
For more information please see Ms Pankhania and Mr Brown.