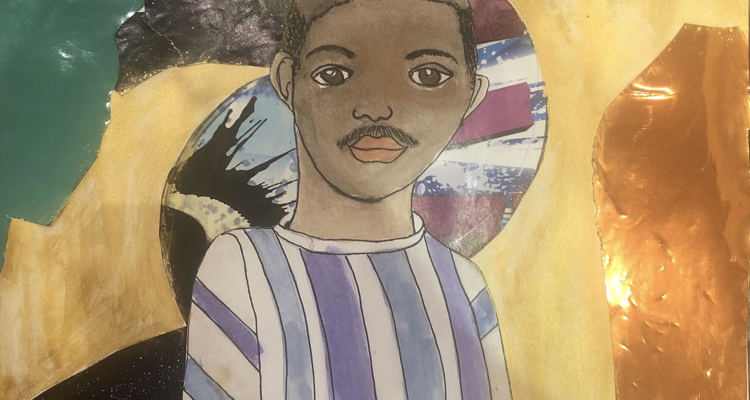 22 Oct 2020
Black History Month 2020: Dig Deeper, Look Closer, Think Bigger
Black History Month was a perfect opportunity for Chiswick students to 'dig deeper' into the role of black individuals in British history. An assembly highlighted the contribution of black figures throughout Britain's past, starting with the earliest settlers in this country. Brand new displays around the school followed this, full of information to allow students to 'look closer' at some of these key figures.
Excitingly, we held a Black History Month competition encouraging students to 'think bigger' about their own role in educating others about black British history. We have had a wide range of beautiful contributions, including numerous posters, a canvas painting by Daisy in Year 7 and a video by Adham in Year 8! Our 3rd prize was awarded to Rayaan in Year 7, for a fantastically researched piece about Diane Abbott, and the 2nd prize to Jasmine for her beautiful collage about Stephen Lawrence. The overall winner was Leo Cato in Year 8 who produced his own website! Please check out this incredible, original piece of work: http://figuresthatstood-com.stackstaging.com/
Congratulations to everybody who contributed to the competition and embraced the chance to look closer at black contributions to British history and think bigger about their ability to educate the people around them. We will be turning many of these posters into school postcards, so look out for those!