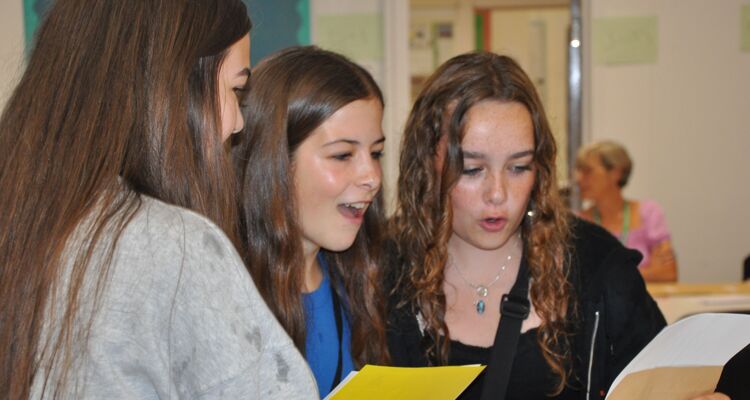 25 Aug 2022
Year 11 Results 2022
We are very proud of our Year 11 cohort who have achieved a splendid set of GCSE results. Against a national picture of a drop in results from 2021, all Chiswick School's outcomes have significantly increased and our students have worked incredibly hard and shown amazing resilience sitting examinations after two years of covid disruption.
Chiswick School students celebrated a brilliant set of GCSE results today, with a record number of Grade 9s - 175 being awarded! Overall the results were considerably higher than the national averages with over a third of grades at 7-9.
Eloise, Martin and Finn celebrated incredible grades with a full set of ten grade 9s across all of their subjects. There were many other outstanding individual achievements including Kalan who was awarded nine grade 9 and one grade 8, Megan who achieved eight grade 9 and two grade 8s and Deena with seven grade 9 and three grade 8.
Headteacher Laura Ellener said, "We are delighted for the students who have worked so hard. This is another step on the way to earning our place as one of the top schools in London. Students, parents and teachers can celebrate great achievements today and we hope that we are making the community proud".
Head of Sixth Form, Mr Williams said, "After last week's outstanding A Level results we knew we would be busy during enrolment and it has lived up to expectations. We were delighted to see so many happy students excited to join our Sixth Form. We have been overwhelmed by the number of students from Chiswick School and other secondary schools that are wanting to undertake their studies with us and we are committed to ensuring their academic success".