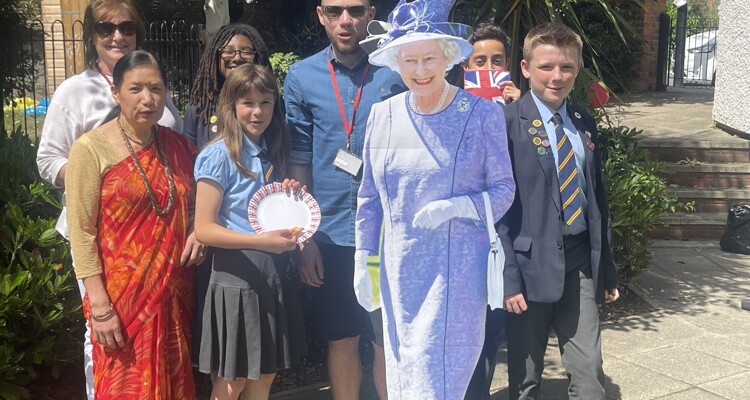 10 Jun 2022
Jubilee celebration at Chiswick War Memorial Homes
On Friday afternoon Chiswick School were delighted to take members of the student council along with four of our junior bands to perform for the jubilee celebration at Chiswick War Memorial Homes.
Chiswick War Memorial Homes are an excellent charity aimed at providing accommodation for those who have served on the front lines in wars. Our student council reps took the chance to meet local residents and hear about so many inspiring stories of people who have given everything to serve their country.
As our entertainment, we had four stunning performances from The Q, The Year 8 Band, and our two Year 7 Bands. Our year 8 bands wowed us all with a great mix of contemporary and 70s classics, including a Chiswick School original - 'Comic Actor written by Henry Battrick in Year 8. This was also a special moment for our two year 7 bands who have both just started their performing journeys and are off to a great start. We had songs from them including 'Creep' by Radiohead, 'Here's comes the Sun' and 'Sappho' by Frankie Cosmos.
The Chiswick Bands are now becoming the local talk of the town and we're very excited for more concerts this term and beyond.
If you would like to book one of our bands, Steel Band or Acapella group for one of your parties, functions, or concerts, we'd love to get involved.