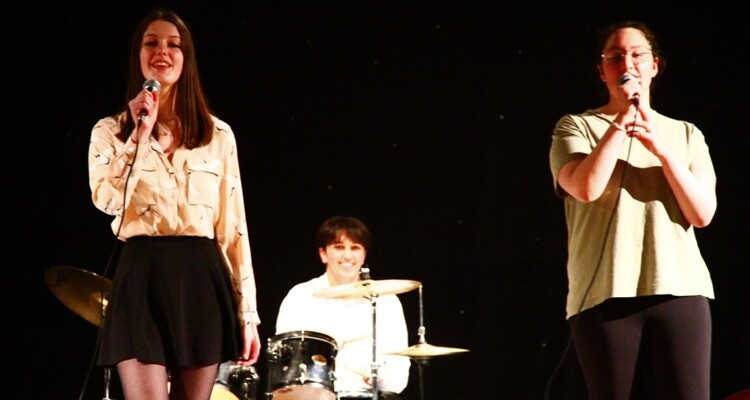 30 Mar 2022
Spring Concert
On Tuesday 29th March the School Hall was packed for the highly entertaining Spring Concert. We showcased the best that Chiswick has to offer, and had fantastic representation from Year 7 all the way to Year 13.
The concert began with a stunning interpretation of Glinka's 'The Lark' from Xing Y, and the remainder of the first half continued in stellar fashion with our best soloists performing everything from Handel to Parisian Jazz and Andalusian Guitar music. The first half finished with Chiswick Orchestra beautifully playing Dvorak's famous Largo from the New World Symphony.
The second half started with a funky rendition of Sir Duke by the Senior Band, followed by the equally, if not more funky Steel Band and Percussion ensemble performing 'Enemy'. Our Year 8 Band followed with the classics of 'Yellow' and 'Mr Brightside'. Chiswick Voices, our new Senior Choir, gave us a brilliant acapella performance of 'I want you back' by the Jackson 5. The Q then gave us a 70s inspired programme of 'I'm a man' and 'Passenger' before Orla S gave us a tear- inducing performance of 'Where is love' from Oliver. After Orla continued with the Year 7 Band playing 'Don't look back in Anger' and 'Hey Jude', we finished with Emma P, Demi W- O and the cast of Oliver singing a rousing version of 'It's a fine life'.
This was the 10th show that the Music, Drama and Dance students have put on this year, and further shows what an artistically talented student body we are lucky to have.