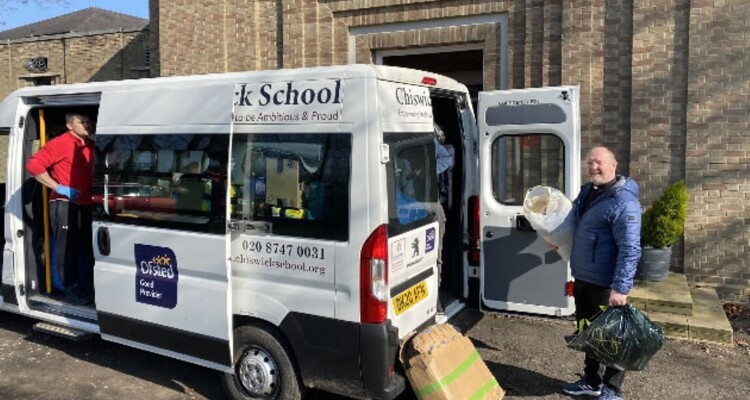 18 Mar 2022
Chiswick School Minibus makes trip to Ukrainian Border
The Chiswick School bus has recently been well off its usual patch having been driven to the border of Ukraine and Poland.
It was lent by the school to the Reverend Richard Moy, Vicar of Christ Church on Turnham Green, to take supplies to refugees fleeing Ukraine. Richard is a director of SOMA UK, a relief charity which helps out in crisis situations throughout the world.
The minibus left Chiswick on Wednesday 9th March packed with medical supplies which have now been delivered into Ukraine and it was subsequently restocked with supplies such as nappies to give to people on the Polish side of the border. Cash donated by people in the UK was used to go to local supermarkets to buy essentials.
The long journey did take its toll on the minibus and it needed some maintenance which was provided free by a Peugeot garage in Poland!
On its return journey it took 12 passengers who have been given safe haven by various countries across Europe. The minibus returned home safely to Chiswick School after its 103 hour trip.