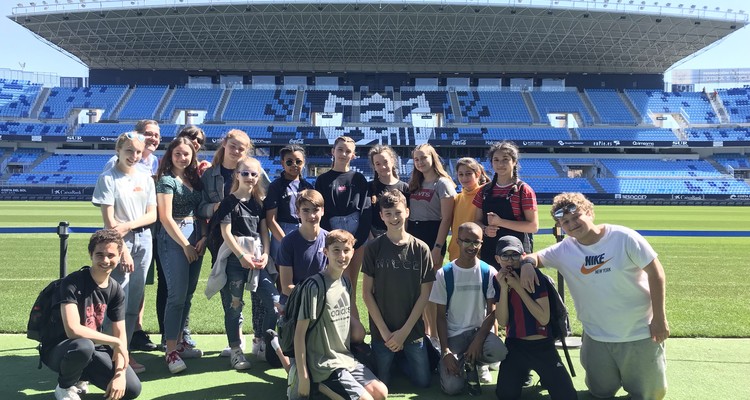 22 Mar 2019
Malaga Trip - A Student's Account
Day One
After landing in Spain and dropping off our luggage at our hotel in Benalmadena, we went to a restaurant called "La Alternativa" for a tapas tasting. It was delicious! While we were eating, the restaurant owner showed us some bull- fighting clips on the TV. Did you know that bulls and and other bovines that are killed for meat only live for two years, while fighting bulls live for at least five years before their death is televised? Next, we partook in a 1 hour flamenco lesson at the hotel. It was great fun!
Day Two
The next morning we walked to Malaga Football Club Museum. Personally, although not a big football fan, I thought it was cool when we got to sit in the seats that are usually reserved for the president of the club and their associates. It was also interesting to see the evolution of the stadium.We then visited the Picasso museum.Seeing Picasso's art style drastically change over the course of his life time was intriguing.
Day Three
We went to the Seville cathedral and were given a guided tour around the century-old building. We even scaled the Giralda Tower, which is thirty-five slopes high. Like every other day, it was incredibly bright and sunny, so there were plenty of opportunities to take pictures once we reached the top.
Day Four
After packing our cases, we went to an "international academy" where we had a two hour Spanish lesson. It was useful because we revisited topics we had not done for a while. We then went to a restaurant to witness some paellas being made fresh and- of course- we got to taste them. They were exquisite! Finally, we headed back to the airport and began our journey home.
Conclusion
Overall, this was a fantastic trip and an amazing experience!