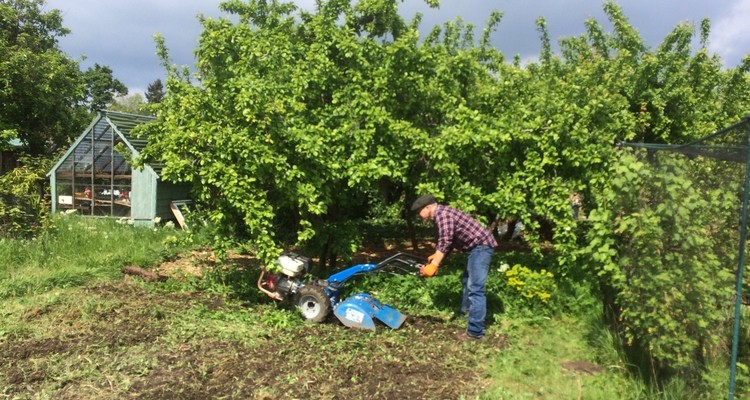 31 May 2019
Chiswick School Allotment
Recently, we were very lucky to acquire an allotment plot close to the school. It is a large plot with a number of fruit trees, a greenhouse and a lot of potential! However, when we first took it over, it was very overgrown and in need of a lot of work before it could be cultivated. A group of Chiswick staff members and their families have kindly given up two Saturdays to clear rubbish and to use a rotavator to turn the soil. The PTA have also been very generous in donating money for tools and equipment.
We hope that in the future we will be able to get many students involved with the project. At the moment, six Year 8 boys are working hard to start developing the plot. One of the boys, Sameer P, describes his experience the first time they visited:
"When we went to the allotment, we were digging up woodchips and we put them in a wheelbarrow. We took the woodchip to the soil, so that the area could look smart. My job was to dig up the woodchip. Then I went to go and help Mr Turlunch with the leaves and sticks that got in the way. Afterwards, it was looking a lot tidier. I enjoyed it a lot and it was really fun. We had a nice trip."
If any parents would be happy to get involved with the project in any way, please send an email to outsidein@chiswickschool.org.