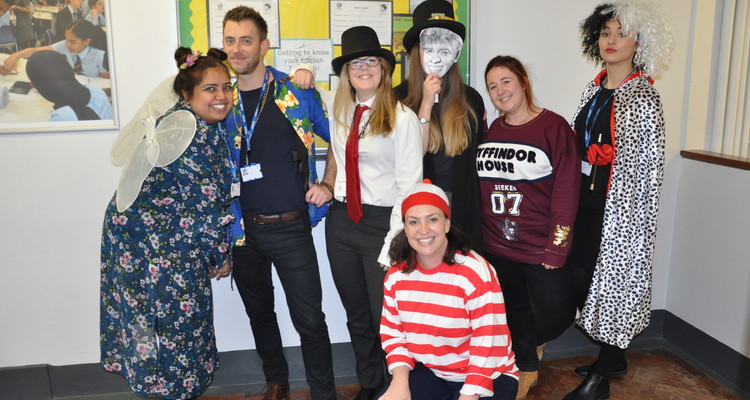 7 Mar 2019
World Book Day
Have you ever wondered where you could find Alice in Wonderland, Jay Gatsby, Dr Jekyll, Cruella de Vil and Romeo Montague in the same building? Well, on 7th March at Chiswick School teachers skillfully disguised themselves as characters from a range of classic fiction.
As well as getting involved in a variety of activities and quizzes in the library, students took part in creating their own news stories with our guest sports journalist from the Guardian, Richard Foster. We are looking forward to having him in every week for the next few months. Finally, a huge congratulations to Aaisha B from 7 Grove for correctly identifying over 40 members of staff in their chosen character!
We're all already looking forward to next year's event!