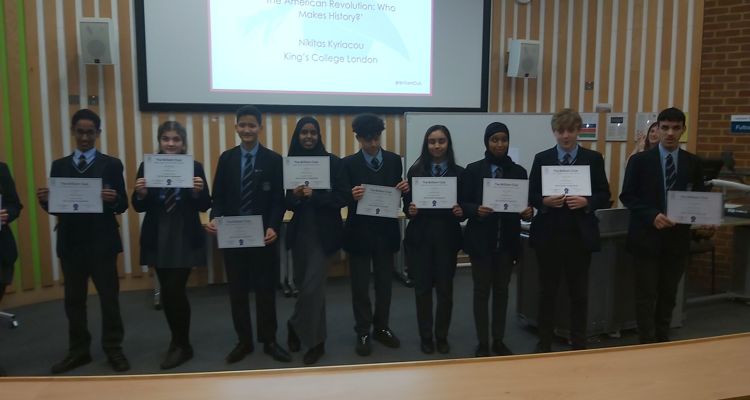 5 Feb 2020
Brilliant Club Graduation at University of Sussex
On Tuesday 5th February, Chiswick students visited the University of Sussex in celebration of completing the Brilliant Club run by The Scholars Programme. The celebration of students' success during the four-month-long journey was accepted with pride. Students attending the graduation successfully completed an extended final assignment that has challenged them to work above their current key stage.
On the day, students got the opportunity to take part in a campus tour, a study skills session and a formal presentation of their certificate which they received to acknowledge and celebrate their achievements on the programme. Some students reported a life-changing feeling of aspiration to strive towards higher education and university life. They revelled proudly in their success as 57% of those who took part in the programme achieved a final mark equivalent to a degree classification of 2:1 or above. Congratulations to all students who have shown a huge amount of resilience and self-discipline throughout the Programme.
You can find resources and advice for supporting your child on The Brilliant Club website and you can also sign up for more updates with The Brilliant Club parent newsletter.