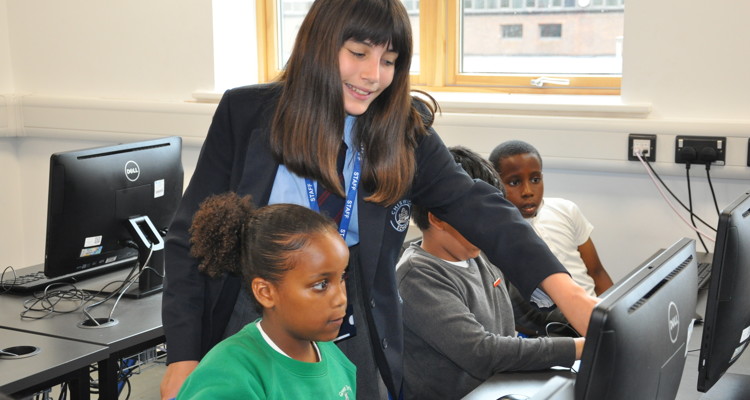 18 Jul 2019
Chiswick Buddies
This year's buddies have been the best ever! They really were put through their paces. They had to complete a written application where they were then shortlisted for interview. Following this they completed an interview that was led by our Year 9 and 10 student leaders. If they were successful with this they then had an afternoon of training with our pastoral team.
The first responsibility they had was looking after the Year 5 students from our local primary schools. We were visited by Cavendish, Belmont, Grove Park, Green Dragon, Strand on the Green and William Hogarth. Buddies supported students in lessons and during break and lunch times.
Then they had the Year 6 induction day. This is where the buddies really got to show off. They showed fantastic leadership and we could not be more proud of them.
The next phase will be looking after the new students in Year 7. They are even giving up a day of their holiday to support the induction of the new Year 7 students, how fantastic is that!