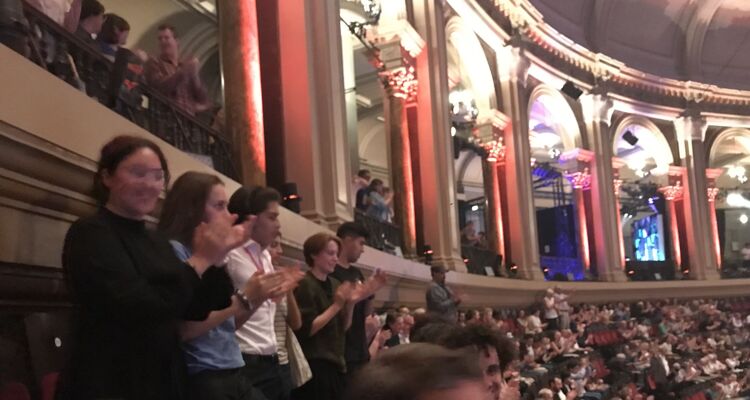 6 Sep 2022
Proms Trip 2022
On Tuesday 6 September, 23 Chiswick School Students had the huge privilege of attending the BBC Proms for one of the final concerts of the festival.
The annual music department Proms trip is now in it's second year. Last year we saw Saint-Saen's magnificent Organ Symphony, and the quality this year completely matched, if not exceeded that of last year's.
In the first half we saw British Violin virtuoso Nicola Benedetti play the electrifying Violin Concert by Wynton Marsalis. The work combined Marsalis' roots in American Jazz with Benedetti's love of Scottish folk music. The result was a highly entertaining 40 mins, where Benedetti captivated us all with improvisatory cadenzas, and even walked off the stage at the end while still playing.
In the second half, we heard Benjamin Britten's famous four sea interludes, followed by the American classic West Side Story Symphonic Suite. Leonard Bernstein's timeless musical is a personal favourite of many in the music department, and it a hugely enjoyable end to a fantastic trip.