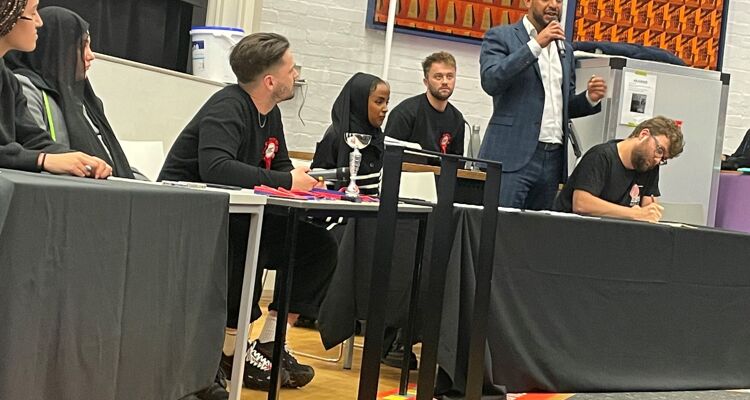 20 May 2022
Debate Mate Final
On Wednesday 20th April, first day back for students after the Easter holidays, our Debate Mate club made up of students from years 7, 8 and 9 attended the Debate Mate 2022 London Cup Final at the prestigious Goldsmiths University.
After meeting at Chiswick station at 8am the students went straight into action rehearsing and reading notes repeatedly knowing what the first debate would be, but not who they were to be debating against.
By 10am the mystery was revealed and we were all set to debate against a well versed and prepared Year 10 collective from Harris, East Dulwich. Unfortunately they were sharper and more experienced, but feedback was positive and Chiswick School students were buoyed by the advice of our guest of honour for the trip, PTA head, Ms Samuel.
The buoyant mood continued until the end of the day as our students then beat their next two Debate Mate opponents, Prendergast and Lammas School and Mr Brathwaite even took part in the Teacher's battle and was victorious.
For those in Year 7 and most in Year 8 this would have been their first year taking part in Debate Mate, also a first time in a university, so a fantastic achievement regardless of not making the final - well done to:
Ryan M
Sophie D
Le'rel S
Jamie H
Alexsander V
Logan S
Roxanne H
Sophie B
And a thank you again to Ms Samuels for accompanying our students.