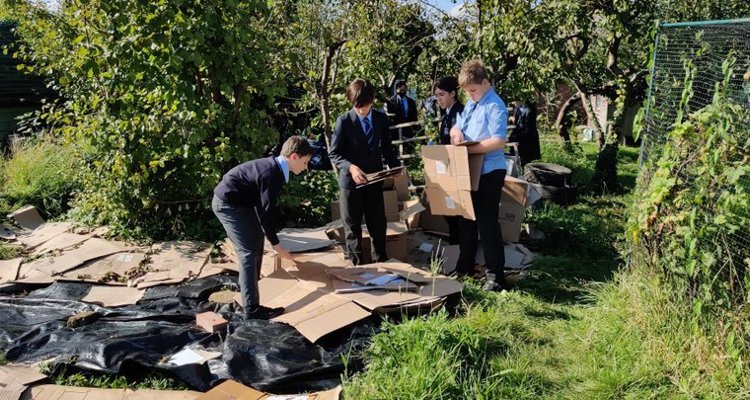 23 Sep 2021
Allotment Club
Allotment club is now up and running on Thursday after school and KS3 have had fun wheelbarrowing manure, sprinkling wild meadow seeds and harvesting delicious plums. We are also excited to begin a new form of gardening called the 'no dig' method. Students have already started to layer cardboard on patches where we are going to be planting. They have just begun layering manure onto the cardboard to hold it down. Our next step will be to pile on a thick layer of nutritious compost, ready to plant into.
Zah, our generous parent volunteer, has also been heavily involved recently. The students are helping him to design some raised beds to fend off pesky weeds and to produce a healthy crop this year. Thank you Zah!
The Good Gym Hounslow group was also incredibly helpful this week. It was their third 'mission' at the allotment and their most efficient yet! Whilst it was still light, they managed to weed half the plot in under an hour. On behalf of all our allotmenteers, thank you!
As usual, have a look at our Twitter/ Instagram for weekly updates: @csallotment
Opportunity for parent volunteers
Do you enjoy gardening or DIY and have a little time to spare? We would love for parents/carers to get involved in our allotment project to make it as much a Chiswick School community resource as possible. You could support staff with a group of students or come along to the plot at a time convenient for you. Please get in touch with Miss Whitaker (ewh@chiswickschool.org) if you are interested.