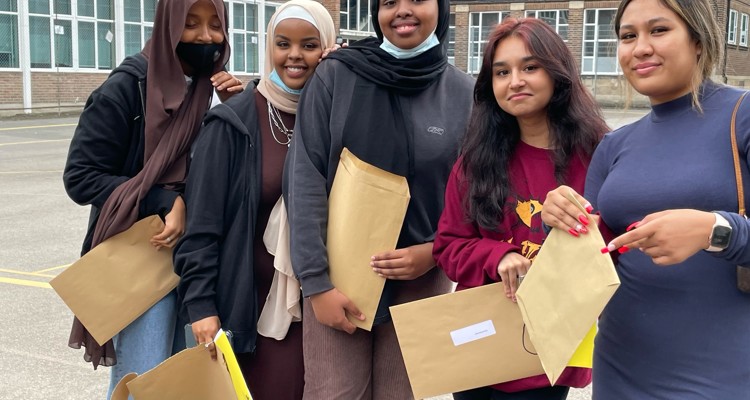 1 Sep 2021
Exam Results 2021
Post 16 Results
Students achieved incredibly well across the full range of A-Level and Level 3 qualifications and will no doubt continue to do so within their chosen new destinations.
We are delighted to see many of our students progressing to university; these include Ronan and Ruby, who both accepted places at Cambridge University this September to study Maths and Human, Social, and Political Sciences respectively. Alfie and Monica are progressing to Glasgow and Bristol to study English Literature and Psychology. Rose and Luca have secured places at Edinburgh and Durham to study French and Linguistics and Philosophy, Politics and Economics.
GCSE Results
We are absolutely delighted with the results our students have achieved this year, despite the challenges they have faced. All students have shown high levels of commitment, effort and dedication to their work. It was a delight to see so many happy faces!
There were many outstanding individual achievements including Ruby and Huda who both achieved eight grade 9s and one grade 8 and Michka who achieved eight grade 9s, one grade 8 and one grade 7. All are progressing to the Chiswick Sixth Form for their A-Level studies.
Xing achieved exceptional results with 9 grades in all his GCSE subjects achieving ten grade 9s - "It feels so rewarding after five years of hard work and dedication to my studies. I'm really looking forward to studying maths, further maths, chemistry and physics here at the Chiswick School Sixth Form."
We are proud that record numbers of year 11 students have chosen to remain and continue their studies with us at Chiswick Sixth Form. Over the summer we have worked hard to develop a new state-of- the-art sixth form provision to accommodate the increased demand.