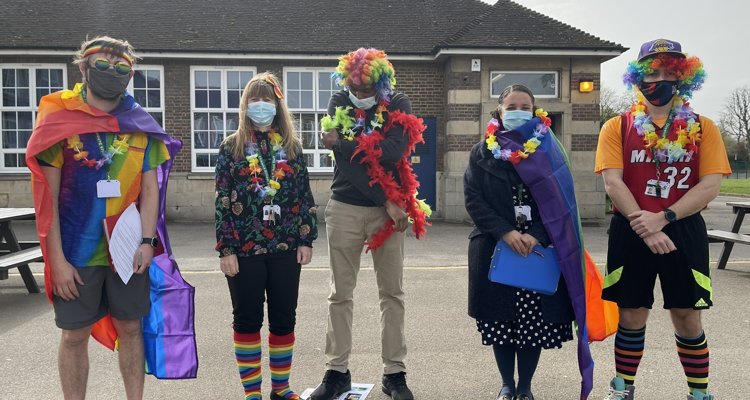 6 May 2021
Year 7 Rainbow Day
At the end of last term, the PE department joined forces with the PSHCE department to celebrate the diversity at Chiswick School.
Within our school community we have a diverse range of race and religions, ethnicity and cultural backgrounds, gender and sexual orientation. One example of this is, at present, 68 languages are spoken at Chiswick.
To recognise this and to celebrate diversity, Year 7 took part in the Rainbow Challenge during their PE lessons. In this lesson, pupils were encouraged to wear rainbow colours.
---
With the help of Ms Kitteringham, Mr Ubor, Mr Chavda, and the PE department, pupils were placed in small groups and were then given cryptic clues to locations around the school. At these locations, pupils were faced with questions regarding race and religions, ethnicity and cultural background, gender and sexual orientation.
They then had to run back to give their teacher the correct answer, who then gave the group a letter to add to the anagram. The first group to visit all controls and solve the anagram were the champions!
As well as having lots of fun and keeping active everyone learned a little more about how diverse our school is.