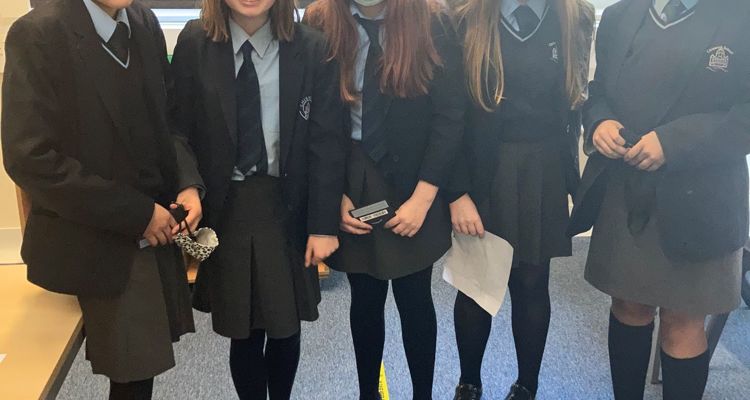 5 Mar 2021
Careers Week 2021
Careers Week was split into two parts this year as we taught our lessons virtually for the first time! Monday to Wednesday, we had the regular high standards of engagement and teaching in lessons with careers as the lesson focus. This meant that at least one lesson in each subject was focused on careers. In particular, this was either the jobs that are available in an industry related to the subject or a virtual Q&A with someone who works in that industry.
On Thursday and Friday, as teachers came into school to plan our safe return, the Careers Department put together a total of 290 careers activities for students and their families to enjoy and be inspired by. Positive feedback was received from staff and parents, however our greatest praise came in the form of students feedback with 72% of students stating 'I now understand the Careers choices that are available to me' and saying that they 'felt better informed after Careers Week'.
Thank you for your support and encouragement at home, helping us to ensure Careers Week 2021 was phenomenal!
We have continued the theme of Careers Week upon our return to school and Year 7, 8 and 10 have all taken part in their annual business challenge. Each had their own sponsor who kindly came up with the challenge and donated prizes for the winning group. Year 7s were asked to tell us how we could make the Year 7 experience for next year's students even better; as a result, the idea of a 'Memory Book' has been born… Watch this space!
Well done to the girls from 7GR who came up with the winning idea!
Max Rushden Talk
We were delighted to kickstart our careers week with a webinar with football presenter Max Rushden. Max is currently working on national radio with Talksport and also works with The Guardian newspaper, presenting their popular 'Football Weekly' podcast.
Students asked insightful questions to Max and were interested to know more about his career. Max was really impressed with the students and we are looking forward to working with him further in the future.
Year 10 Crep Protect Business Challenge
This week Year 10 students had the opportunity to create a new advert for the well-known company 'Crep Protect'. Students were asked to demonstrate how Crep Protect worked and also how this could be advertised. Round 1 saw groups present their ideas to their class teacher where a winner was chosen to progress to the final stage.
Winning teams then had the opportunity to present to the co-owner and Director of Crep Protect. There were some amazing ideas, which ranged from working with the UK Army to supplying farmers with protective footwear.
The team that won the competition based their idea on a collaboration with Tough Mudder. Two contestants would take on the course with one using Crep Protect to protect their footwear. The group also thought about how they would promote the product using a familiar celebrity face. Financial implications were also considered when thinking about the production of the advert.
Congratulations to the winners: Joshua K, Scarlett, Billie, Nawal, Elton & Maria
The winning team will receive gift boxes courtesy of Crep Protect.
Mr Mahon