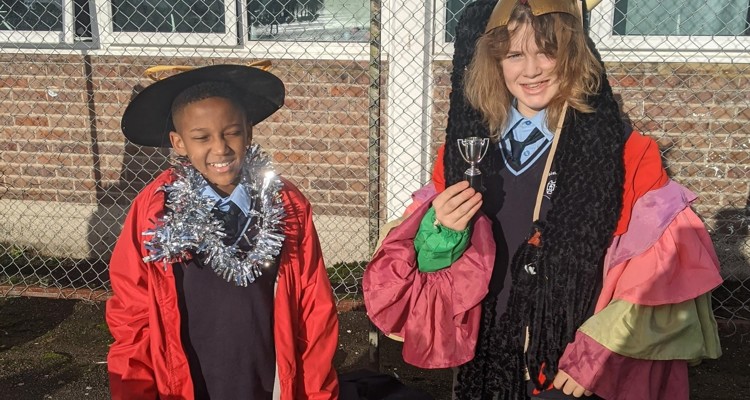 6 Jan 2021
Wacky Races
Students' edition
At the end of term we wanted to have a little fun and get in the holiday spirit! So in Years 7-10 the task was to win a Mufti day. One of the tasks that students had to do was a 'Wacky Race!'
Nominated students from each form, juggled, put on clothes and wigs, hula hooped, skipped and ran. There were heats for both the X and Y half of the year which was followed by a finale.
Demi in Year 9 said: "Miss I have never been so nervous; I felt like it was me running!" The stakes were high! It was a really great way to end the term.
The winners were:
Year 7 - Romarni
Year 8 - Rashawn
Year 9 - Archie
Year 10 - Aungkrit
---
Teachers' edition
The LCOs not wanting to be left out took to the playground on the last day of term to complete this for themselves; but of course, we had to up-the-stakes and include the egg and spoon race as well as some really tricky items to put on. The competitive nature of the LCOs was fantastic to watch - which we did virtually!
We crowned Mr Edun the winner, however Mr McLoughlin says it was clearly him!