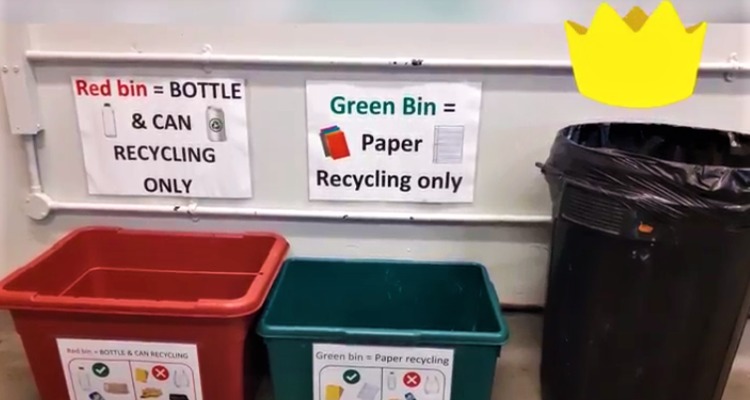 7 Dec 2020
Eco Team Progress Update
The Eco Team has made some great progress in improving school sustainability this term!
In November, we hosted a virtual committee meeting where students, parents, governors and members of staff exchanged ideas on how to make the school more sustainable. From this, and our Environmental Review, we developed an Action Plan with our students, who decided to focus on tackling litter, recycling, saving energy, sustainable food options and rewilding parts of the school site.
I am very pleased to say we have made a great start with acting on these plans. Our student Eco Team has surveyed classrooms, and has placed new red boxes for plastic and aluminium can recycling in form rooms. During form time, students can take this box to empty it in a larger bin near their Year Base. We know the local council will take this sorted waste for us, which will save a huge amount of reusable waste from going to landfill from our school.
We have also started tackling energy, as some students have taken the initiative to turn off lights and projectors in unused classrooms at the end of the day. We will be starting to tackle litter very soon; though some people have already been doing their part to help this, such as Mr Gill, who makes sure the Year 11 playground is immaculate during break times.
We will also soon have our own webpage on the school website! This will allow everyone to easily track our progress in real-time, and see the projects we are currently working on.
Stay tuned for more Eco-progress! We are happy with how it has gone this term, and aim to continue our efforts.