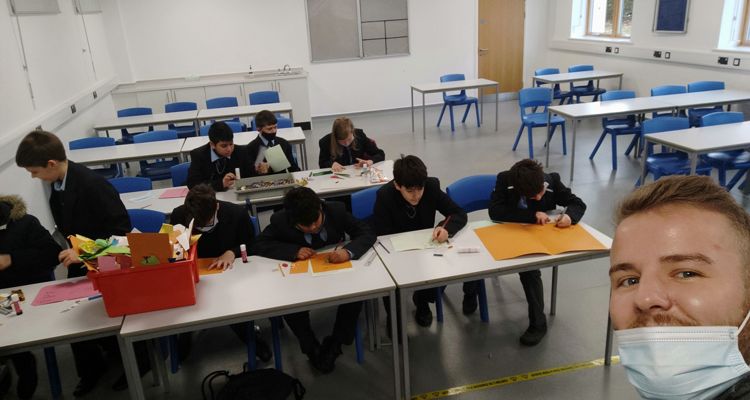 16 Dec 2020
Year 7 Enterprise Club
The Year 7 Enterprise Club is helping to bring holiday cheer and Christmas joy during this festive season by doing a number of joyous things. We wrote Christmas cards for the homeless in Acton, as can be seen in the pictures, and gathered non-perishable food items to be dropped off alongside the cards.
Our main events were the Christmas Fete, which has been coordinated brilliantly by Ms Emmett, and the Christmas Film events.
The Christmas Fete was an amazing, festive day filled with holiday spirit, fun, and a lot of Christmas music!
Alongside the Fete, The Year 7 Enterprise Club managed to get the Christmas Film events sponsored by local businesses including Domino's, Budgens, and Costco, who all donated generous gifts to help raise money for our selected charity, Safe Passage. This is a brilliant not-for-profit that helps thousands of refugees entering the UK, who are looking for a better and brighter future for themselves and their families.