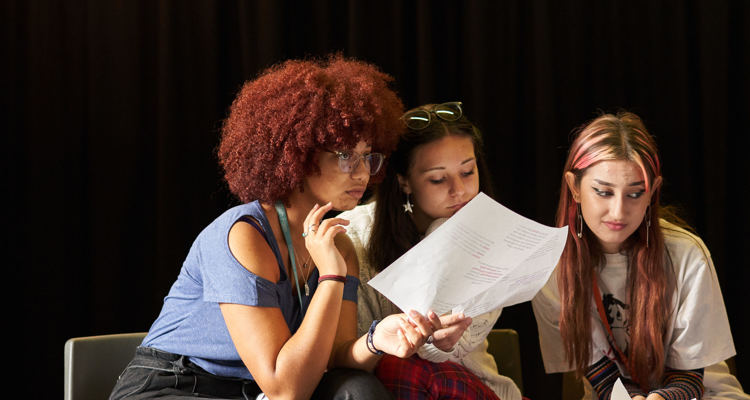 2 Nov 2020
Sixth form applications: reminder
Chiswick Sixth Form aims to ensure equality of opportunity by providing a wide range of programmes at different levels to facilitate access and progression. It is our policy to operate an admissions system which guides students onto appropriate programmes of study from which they are likely to benefit and which will enable them to fulfil their potential.
How to apply
Follow our six simple steps to apply for your place at Chiswick Sixth Form
1) Find the subjects you are interested in
Check out our subjects page to find out about the subjects we offer that interest you as well as the entry requirements associated with those subjects which are available here.
2) View our virtual open evening
To discover more about your chosen courses and life at Chiswick Sixth Form please view our virtual open evening video, browse around our subject folders, hear from students and staff as well as alumni.
3) Apply online
From the how to apply page select the 'Application form 2021' button to start your application. If you do not have access to a computer you can give us a call, drop us an email or chat with us online and we can help you. Students should complete this by 5pm on Friday 11 December 2020.
4) Receive your interview date and time
We will arrange an interview with you so you can find out more about your courses and life at Chiswick Sixth Form but also for us to get to know you. Interviews will take place in January and February. We will let you know if you have been successful and offer you a conditional place at Chiswick Sixth Form at your interview that is reliant on you meeting our entry requirements.
5) Welcome Day
We usually invite you to a planned Welcome Day held at Chiswick Sixth Form on Monday 5 July 2021. At the moment we are a little unsure if this will go ahead, but we will ensure we keep you informed about this when you apply. If this is not possible you will receive all the information you need at a later date in our welcome pack.
6) Enrolment
You will be invited to the Sixth Form to review your GCSE results and finalise your offer of a place on Friday 27 August 2021.
Any questions?
If you have any questions regarding the application process, please contact us on:
Ms Ward (Admissions) - lwa@chiswickschool.org
Mr McNamara (Director of Sixth Form) - gmc@chiswickschool.org