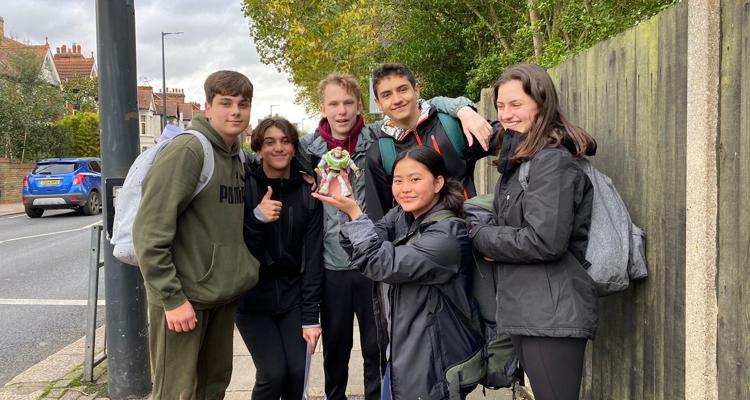 12 Oct 2020
Bronze Duke of Edinburgh Expedition
We were very excited to be able to run our DofE bronze assessed expedition on Saturday 10th and Sunday 11th October.
Students started their walk in Richmond Park where they navigated using a map, compass and route card through the park and then continued through Barnes Bridge before arriving back at school where they cooked a hot meal using trangias. Some groups were very creative in their menu ideas. Before they finished day one, the groups started working on their aims and presentations which were all inspiring and imaginative. One group were looking at the social impressions of the DofE expedition, another group created a collage of nature around them and one group documented their expedition through a Buzz Lightyear.
On day 2, students completed the final part of their expedition by navigating their way around Richmond Park using a different route card. When they finished they met with their assessor to discuss their experiences.
It may not have been the usual overnight expedition experience but the students and staff enjoyed every part of the weekend.
I am pleased to say that all students who took part passed their expedition and I am very proud of the students' achievement. Congratulations!