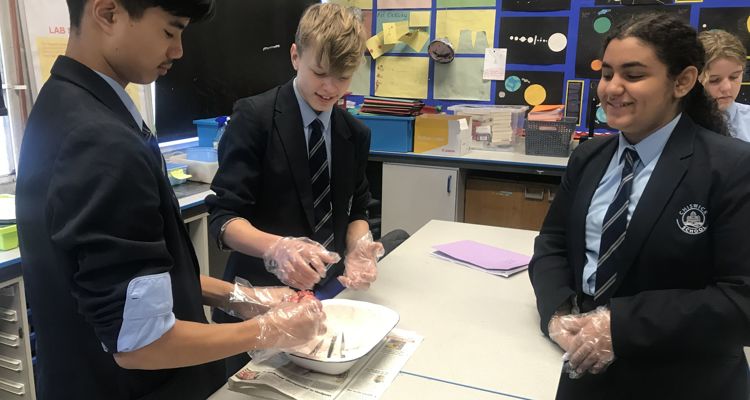 12 Feb 2020
Exciting KS4 Practicals
Year 9 - Heart Dissection
Year 9 students carried out heart dissection practicals last half term in accordance with the 'B2: Organs' topic they're learning about in science. All students were engaged and fully took part in this exciting practical. Many had loads of questions about the structure of the heart, and completing practicals such as this helps to inspire students to study science further!
---
Year 11 - Making Motors
Year 11 Triple Science students have been busy in Physics exploring generators, motors and space this half term. They even made their own motors out of copper wire, batteries and neodymium magnets!