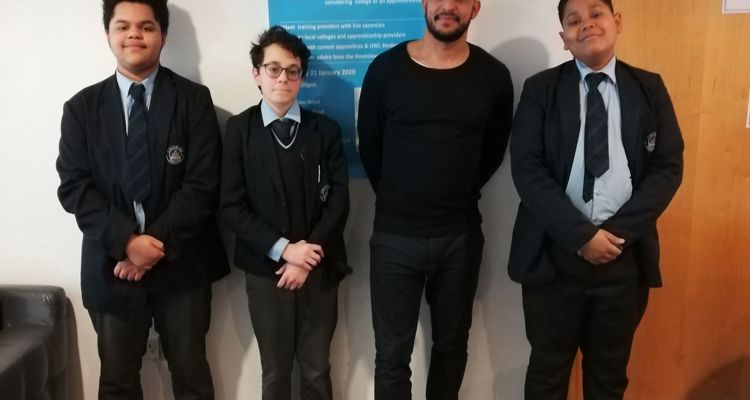 21 Jan 2020
Connexions 'Zone In' Event
On Tuesday 21st January, the Careers Department took twelve Year 11 students to engage with Apprenticeship providers and further education colleges in Hounslow at the Connexions 'Zone In' event.
Potential employers and local colleges included: The London Fire Brigade, West Thames College, Build, Harlequins Club and Heathrow Airport.
'Zone In' focused on the students' strengths which they established through a one-to-one interview before talking to future employers. They then got the chance to talk to them directly about the benefit of enrolling with their services, as well as a talk on the benefits of enrolling onto an apprenticeship.
The majority of students really enjoyed the experience of engaging with adults outside of school and will be visited by West Thames College professionals to receive help with college applications.