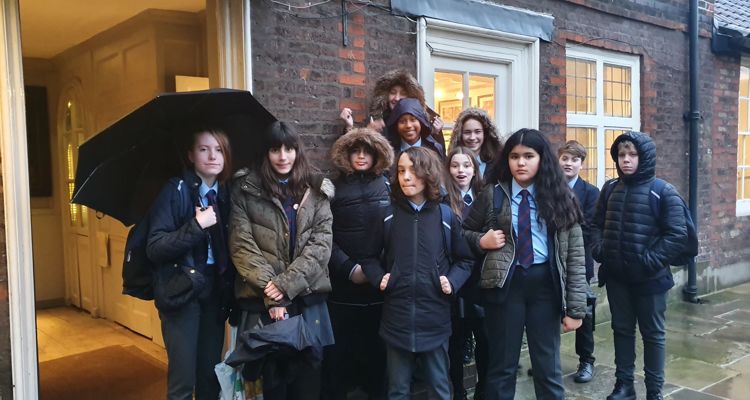 28 Jan 2020
Highlights from Performing Arts
Hogarth House
The Performing Arts department have started a project with Hogarth House. The project will culminate in a film being made by a specially selected year 8 group.
On Monday 27th January, we went to the house for the first time to look around and speak to the curators about Hogarth and Chiswick history. The students were given free rein to look around and take notes on his paintings, his life and the lives of others who lived there.
One of the most surprising things they learned was just how small the house was in comparison to their own. They were very surprised at the detail of the etchings as well and spent a long time gazing at "Gin Alley" taking in the details.
The next step of the project (due for Easter) is to meet during the day to make more notes and start to plan what the film will look like.
We will keep you posted.
---
6th Form LAMDA qualification starts
Our 6th Form Performing Arts group have just embarked on their LAMDA qualifications. They will be attempting to complete the full Grades 1-8 by the time they finish in 2021. If they get distinctions in them all (which we are confident of) they will have enough to qualify for an A Level.
Running the qualification is an experienced LAMDA practitioner who has promised two years of hard work for them, but ultimate success. We wish them all the best.