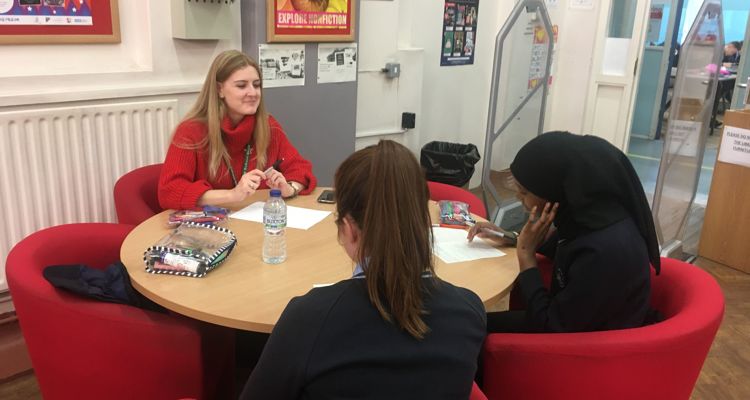 5 Dec 2019
Chiswick Students working with Foreign Language Assistants
Chiswick students are enjoying working with our Foreign Language Assistants! Julia is from Germany, and Mathilde is from France. All of our older students are going out in small groups to work on their speaking skills, and some of the younger ones are also having sessions with Julia and Mathilde.
The students come back to class smiling and enthusiastic about these focused sessions, and the Assistants are impressed with our students' manners and efforts. We, the teachers in the Languages Department, are delighted with the work everyone is doing. Bon effort! Gut gemacht! Bien hecho!
Julia runs a German club on Tuesdays and a Spanish one on Thursdays. Mathilde runs a French club on Wednesdays. All of the clubs happen at first break in B5. Julia and Mathilde look forward to seeing students there!