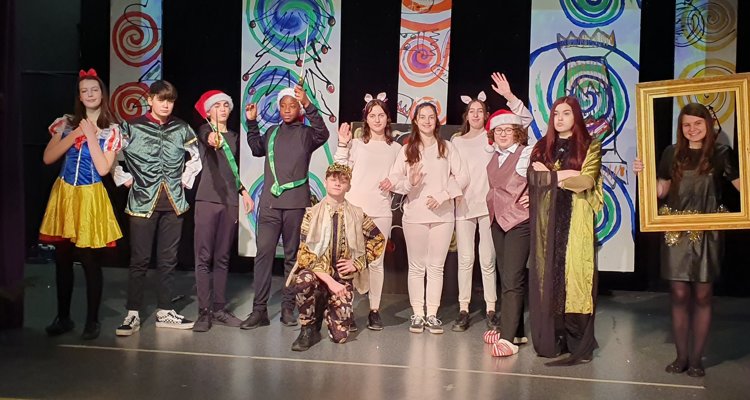 18 Dec 2019
Year 10 Christmas Pantomime
In the last week of the Christmas term our yr 10..oh no it isn't ...oh yes it is....
We invited two of our local primary schools, Strand Juniors and Cavendish to come and watch. The year 10s, who are completing a BTEC in Performing Arts, have been rehearsing during lessons and on the weekends to stage a production of Snow White (sort of). Most of the students have never performed on stage so this was a baptism of fire for them! Primary school children arrived for their performance, full of excitement and expectation. We met them at the door in costume, and escorted them to the hall, where they were greeted by Mr Robinson who lead them in some vocal warm ups of "it's behind you". The audience were ready, the hunters came on stage and forty minutes of slapstick jokes, boos and "oh no it isn't" later, the cast finished with a sing along to Jingle Bells.
The staff and students alike all agreed it was an amazing performance, and a really great start to their Christmas festivities.