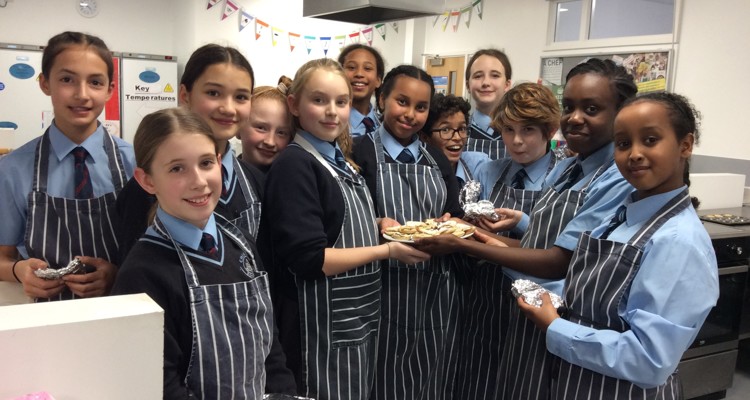 10 Dec 2019
Christmas Cooking Club
Festive Food!
Year 7 and 8 took part in lots of festive fun making mince pies in Christmas Cooking Club. They rolled, cut and filled homemade pastry. The festive baking smells and Christmas music put staff and students in the Christmas mood.
Well done to these Key Stage 3 bakers who kindly donated some of their freshly baked mince pies to the office staff, cleaning staff and site team for looking after them and their school.
Happy Christmas to everyone!
Mrs Simmons (Food)
---
Please enjoy the festive recipes that students have used this term, including Year 8 who made gingerbread biscuits in their final lessons of term.