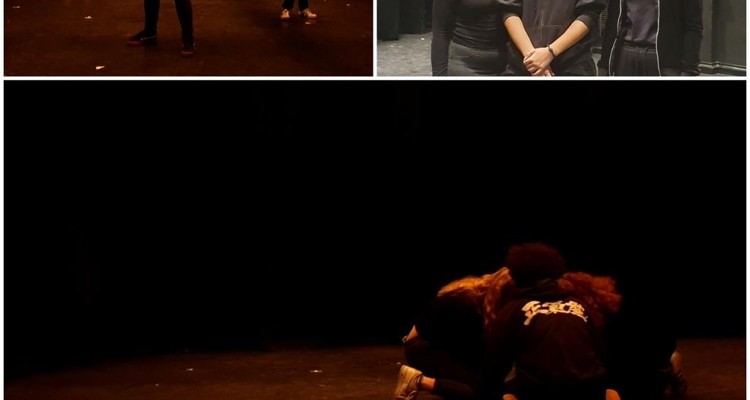 11 Dec 2019
6th Form Roehampton partnership
Over the past few weeks our 6th Form Performing Arts students have been working with students from Roehampton University on a directing and acting project. The students worked on an adaptation of The Crucible, by Arthur Miller, using styles they had learned in class including Artaudian and Grotowski techniques.
One of the students, Eloise, said:
'During my class trip to Roehampton University, my group and myself were directed and asked to perform a 5-10 minute piece of theatre based on the play, 'The Crucible'. My group and I were able to present two sets of contrasting characters, the first being women in distress and suffering due to their unfortunate situation. We then gradually transitioned into men who expressed a calm demeanour and an emotionless attitude towards one another.
Whilst being at the university we were able to watch other university students perform their pieces. Overall this trip was useful as it counted towards our unit on work experience within the field and helped us to further improve our acting techniques. It was also really good to go to the University and see what they have to offer, and maybe consider going there myself once our studies have finished.'
The students were treated really well at the University and were thanked by the course leader. Other students at the University commented on how well our students performed and that they were looking forward to working with us again.