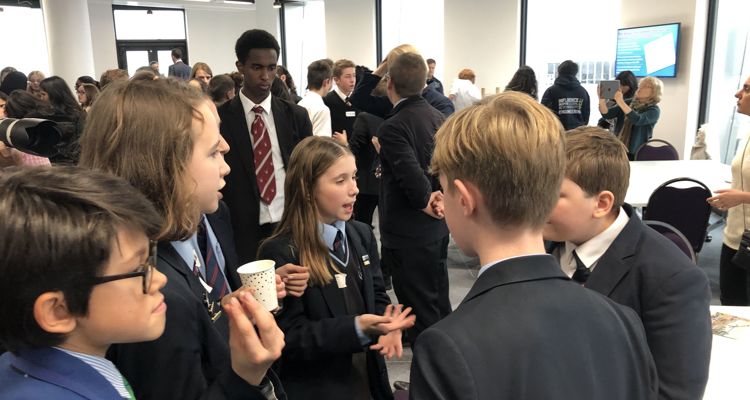 6 Dec 2019
Trip to Climate Conference
The Eco Team visited Hounslow Council Chambers to participate in a model United Nations Climate Conference and attend talks from local organisations.
The model Climate Conference was incredibly representative of real-life! Chiswick School were asked in advance to represent the environmental interests of Chile. Our students had to speak through desktop microphones, and were given the chance to present a statement about where Chile stands.
Following this they debated issues with other countries, and organised collaborations based on shared interests. This was a brilliant insight into how the global community addresses environmental issues. It was great to see a team of Chiswick students from Years 8-11 getting involved and demonstrating their learning and passion for environmentalism.
Following this we had talks from local organisations, which further reinforced the things we can all do to reduce our carbon footprints and reduce pollution. Many of our students were already well-informed on the points discussed. I am proud that they can act as hubs of information and school champions of green-living.
It was a pleasure to be involved. A big thank you to Mr Hudson, for organising this, and to Ms Keflom for joining.