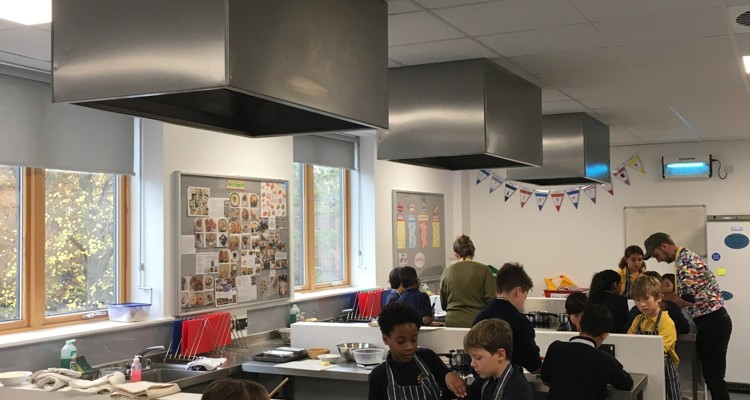 22 Nov 2019
Our Food Department welcome Year 5s from Belmont Primary
The Food Department (DT) were extremely happy to welcome the Year 5s from Belmont Primary to make apple crumble. The children have been learning about World War 2 as part of their curriculum and making apple crumble was an ideal way to develop their understanding of rationing.
Apple crumble was invented during WW2 to replace apple pie which uses lots of butter and flour for the pastry. The students worked fantastically together to use a range of preparation and cooking skills – peeling, slicing, coring, rubbing in, weighing, stewing, layering and baking.
Well done to Belmont's Year 5 for making very tasty apple crumbles and being such a pleasure to teach. We look forward to seeing you again, next year!
Mrs Simmons
These are some other dishes that we have been serving up this month...