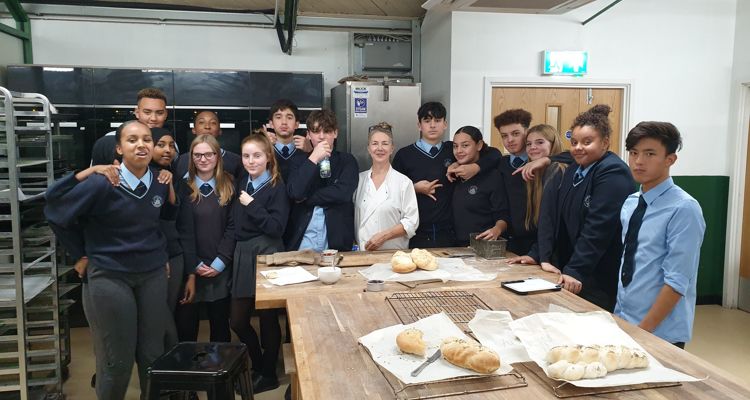 25 Nov 2019
Year 11 trip to 'Bread Ahead Baker 'workshop and Borough Market
Year 11 visited the 'Bread Ahead Bakery' in Borough Market where they made, shaped, proved and baked bread as well as having a stroll around the market to experience and taste culinary delights and commodities in their raw state.
Catherine, who ran the workshop, demonstrated her fantastic bread-making skills and gave excellent quality-checks and tips along the way. We were given the privilege of sampling freshly baked bread with butter and jam which was delicious!
We were very proud of our Chiswick students who were positive and enthusiastic whilst being taught about the bread-making process. Borough Market is an excellent place of research for their forthcoming NEA2 which will focus on making a three course meal from scratch in three hours. What a great way to start!
Mrs Simmons
Food (DT)