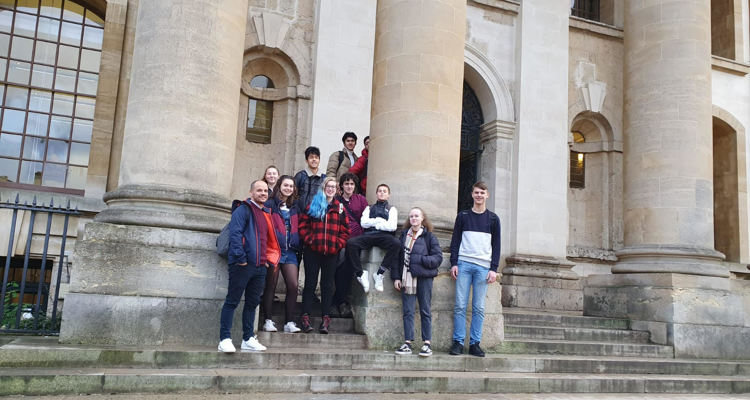 21 Nov 2019
Year 12 Geography Trip to Cambridge University
Year 12 Geography students got a real sense of what it might be like to study Geography at Oxford University after being invited to spend the day there by St Catherine College's Geography Society.
We took the coach to the famous university town and spent the morning at a lecture on Environmental Degradation and Species Loss. We then had a tour around the halls and campus before having lunch with the undergraduates.
In the afternoon, we had a talk on Oxford University life and a very interesting lecture on the Geography of Life Expectancy. We had a great day and left feeling inspired!