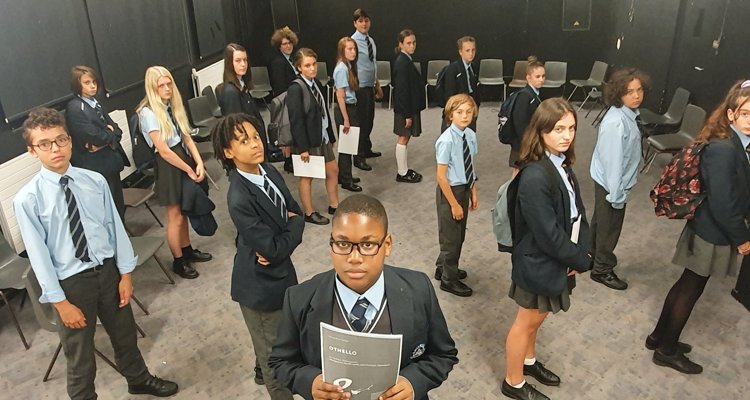 26 Sep 2019
Shakespeare Schools Festival 2019
For the first time ever Chiswick School is to participate in the national Shakespeare Schools Festival. This festival, now in its 15th year, is an opportunity for schools across the country to perform their own interpretations of Shakespeare's classics at a professional theatre.
Chiswick School will be performing the difficult and foreboding play "Othello" at The Exchange Theatre in Twickenham on the 28th November at 7pm.
The cast have just started to rehearse the play and are really getting their teeth into the difficult subject matter and the dark nature of the story. Not only is the first time the school have done the SSF, but it is also the first time acting Shakespeare for most of the students as well!
The director of the play, newcomer to Chiswick, Mr Robinson, said "The students at first seemed a little reluctant to do a Shakespeare play, describing it as boring and dry, however once they had read through the play they saw it was actually just like another episode of Eastenders! I have been directing at the SSF for 15 years and this is always the same story, as soon as the actors start to engage in the characters they see that actually it's really exciting."
Tickets are now available for the production and can be bought from the Exchange Box office on 020 8240 2399 or on their website:
https://exchangetwickenham.co.uk/event/shakespeare-schools-festival/
It promises to be an exciting event!
The Performing Arts department are going to be very busy from now on, with at least 5 productions between now and Christmas! Keep up with all the news by following us on Twitter.