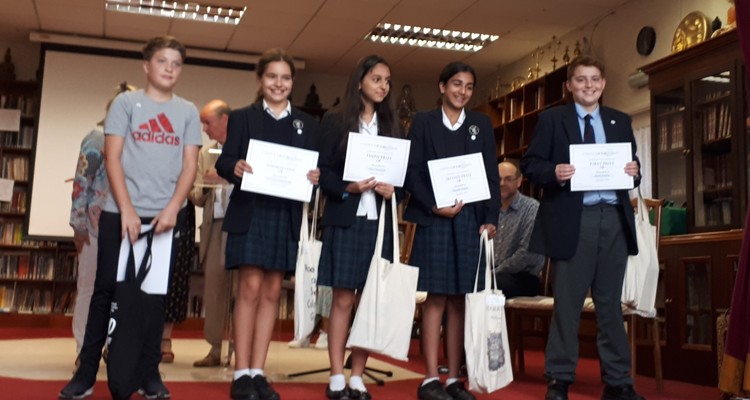 13 Sep 2019
Chiswick Book Festival winners
Friday 13th September 2019 was not unlucky for three Chiswick School students who won prizes in the Chiswick Book Festival's competition for young poets. Mark S won first prize for his poem 'Help! I'm Trapped in This Poem!'; Grant A and Autumn A were both were highly commended for their poems.
We were invited along to the prize-giving ceremony where the students collected their prizes and certificates. The students' poems are also available to view at Waterstones bookshop in Chiswick.
Chiswick School is very proud to have such creative and inspirational students and we look forward to winning even more prizes next year.