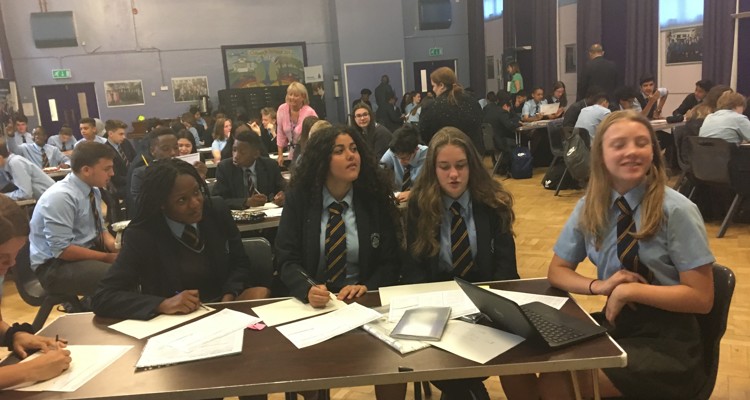 15 Jul 2019
Learning and Memory Conference
The aim of the conference was for students to gain knowledge and understanding of how they learn best and different strategies from cognitive science to support students' memory as well as many strategies to support learning at home and key tips on how to use the knowledge organisers, a key tool in supporting knowledge acquisition.
Students were taught the following strategies:
LASACAWAC
Look and say and cover and write and check
QFF (Quick Fire Five)
5 spaced recall questions to be completed in 5 minutes
Mnemonics
A system such as a pattern of letters, ideas, or associations which assists in remembering something.
Dual Coding
The process of combining visuals with words to give information in two different ways.