Welcome to the Year 10 Learning Zone
---
On this page you will find links to your learning. English, science, history and geography are still setting your work from the CGP guides that we delivered to you but we are now moving on to cover new content.
A link to the Google Meet for your tutor group will be sent to your school email account and google calendar every morning by 8.45am
Live lessons are being taught each morning and you access these in the same way.
You will also find links to pre recorded lessons that teachers of each of your subjects have recorded. You must watch each of these as these will guide you through the new content.
Maths will continue setting Hegarty Maths.
The school is planning appointments for you to come into school and meet with a member of staff and details will be sent to your parents/carers. You will be expected to bring to school the work you are asked to complete over this half term.
If you have more time available you can find some fun project work on the Creative Zone section of the website.
Please also remember the weekly competition where we will be awarding amazon vouchers to the winners.
Finally Mr Gill will be recording a weekly assembly which you should watch every Monday.
---
Please click on the expandable sections below for further information and resources.
Year 10 Summer Term Timetable (April-May)
Please click on the following link to download a PDF copy of the timetable as displayed below.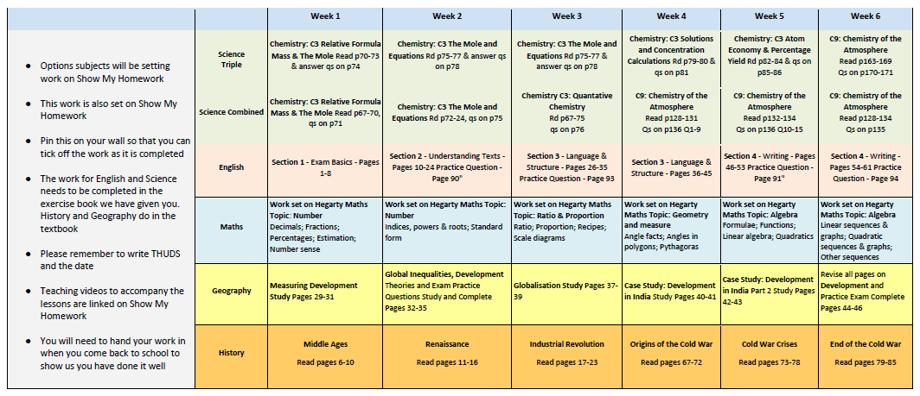 Live Tutor Sessions Access Information
Pre-Recorded Assemblies
Week 1 (21st April - 24th April)
---
Week 2 (27th April - 1st May)
---
Week 3 (4th May - 8th May)
---
Week 4 (11th May - 15th May)
---
Week 5 (18th May - 22th May)
---
Week 6 (1st June - 5th June)
Week 7 (8th June - 12th June)
Week 8 (15th June - 19th June)
Week 9 (22nd June - 26th June)
Week 10 (29th June - 3rd July)
Week 11 (6th July - 10th July)
Week 12 (13th July - 17th July)
Home Learning Links for Parents
DFE recommended list
---
English
---
Science
---
Maths
---
Geography
---
History
---
MFL
---
PSHE and Citizenship
---
Religion and Philosophy
---
Computing
---
Business
---
Design and Technology
---
Art
---
Music
---
Drama
---
PE
Show My Homework
Please click on the following link to access the Show My Homework site -
Wellbeing
---
Please click on the document links below to download useful Wellbeing resources.
---
Support for Parents
Weekly Competition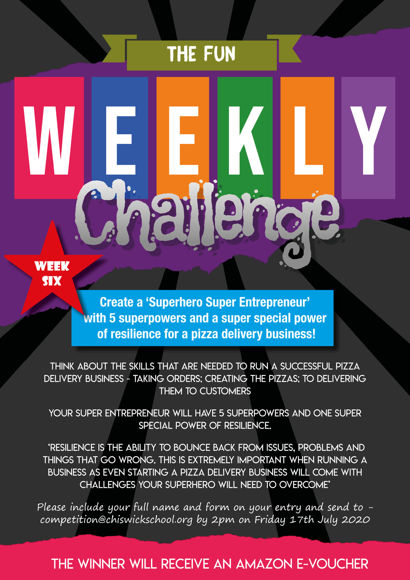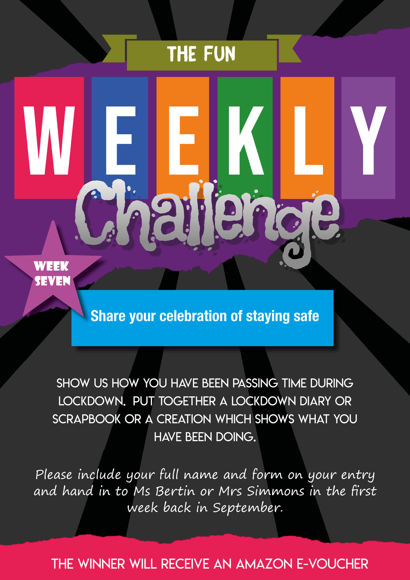 BBC Resources
Please click on the link below to access information about the BBC's Education Resources for Home Schooling.