Welcome to the Year 7 Learning Zone
---
On this section of the website you will find links to Show My Homework where all of your subjects will now be setting you work according to your new timetable.
A link to the Google Meet for your tutor group will be sent to your school email account and google calendar every morning by 8.45am
Live lessons are being taught each morning and you access these in the same way.
Your teachers have also pre-recorded lessons which you must watch and you will access these through Show My Homework. Make sure you log into Show My Homework with your own details or you will not find the lessons prepared for you.
You will be set 2 assessments every week which must be completed by Thursday 4pm
Assessment 1 is a quiz set centrally by Ms Winter based on the learning you have been set
Assessment 2 is a maths quiz based on your Hegarty Maths work over the past weeks work
Please make sure that you complete these and the work that has been set for you.
The Creative Zone on the website is still available but remember all of your teachers are now setting work which is compulsory
Please also enter the weekly competition to win Amazon vouchers.
If you need any help you can contact your teachers about the learning through Show My Homework.
For anything else please contact enquiries@chiswickschool.org.
---
Please click on the expandable sections below for further information and resources.
Year 7 Summer Term Timetable (June-July)
Please click on the following link to download a PDF copy of the timetable as displayed below.

Live Tutor Sessions Access Information
Pre-recorded assemblies
Week 1 (21st April - 24th April)
---
Week 2 (27th April - 1st May)
---
Week 3 (4th May - 8th May)
---
Week 4 (11th May - 15th May)
---
Week 5 (18th May - 22th May)
---
Week 6 (1st June - 5th June)
Week 7 (8th June - 12th June)
Week 8 (15th June - 19th June)
Week 9 (22nd June - 26th June)
Week 10 (29th June - 3rd July)
Week 11 (6th July - 10th July)
Week 12 (13th July - 17th July)
Home Learning Links for Parents
DFE recommended list
---
English
---
Science
---
Maths
---
Geography
---
History
---
MFL
---
PSHE and Citizenship
---
Religion and Philosophy
---
Computing
---
Business
---
Design and Technology
---
Art
---
Music
---
Drama
---
PE
Show My Homework
Please click on the following link to access the Show My Homework site -
Wellbeing
---
Please click on the document links below to download useful Wellbeing resources.
---
Support for Parents
Weekly Competition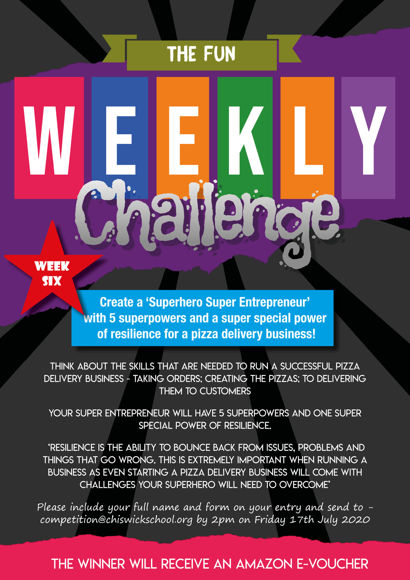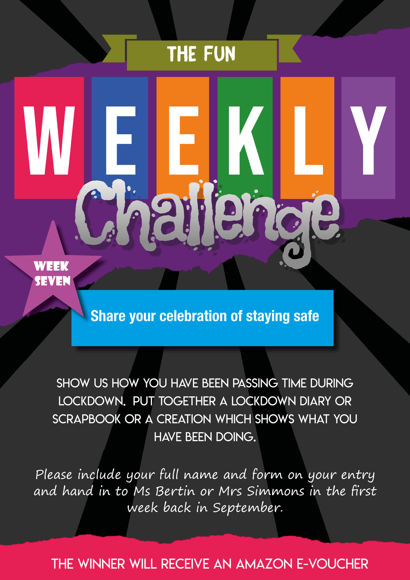 BBC Resources
Please click on the link below to access information about the BBC's Education Resources for Home Schooling.